ACCWing is a high performance flexible wing for all types of sailboats, including the largest ones.
ACCWing skins are made of sail fabrics and composite components, incorporating carbon cambers giving it its wing shape. Its variable camber is activated automatically with flexible internal muscles.  By accentuating the camber to its maximum, the lift is up to 2.5 times that of a conventional rig of the same surface.
ACCWing is lightweight, flexible and stowable with relative simplicity of design, with no metal components.
Once lowered, its residual windage is low.
ACCWing is compatible with light weather masthead sails.
With its finesse and low drag, an ACCWing wing points high into the wind, up to 25° from the true wind. 
Tacking is easy, including for catamarans. 
As the wing is balanced around its mast, such as a rudder blade, loads on the main sheet are minimal, both for a classic sheet and for a sheetless boom incorporating an internal wing rotation mechanism.  
An ACCWing rig, whether stayed or with a free standing mast, is softer on a boat's structure than a classic stayed rig, contributing to weight and cost reductions.
Since July 2022, SIREHNA, a subsidiary of Naval Group, has joined the ACCWing project by providing its expertise in terms of automation and optimization of the positioning of the wings in order to maximize their efficiency and make them operable with a reduced crew.
ACCWing exhibited at
EUROMARITIME 2022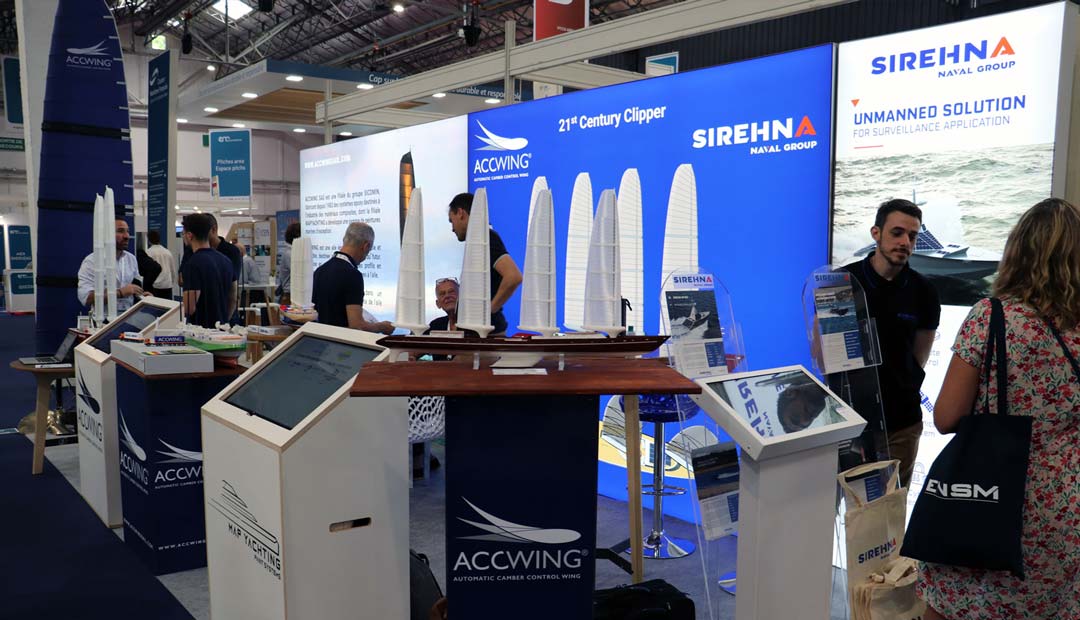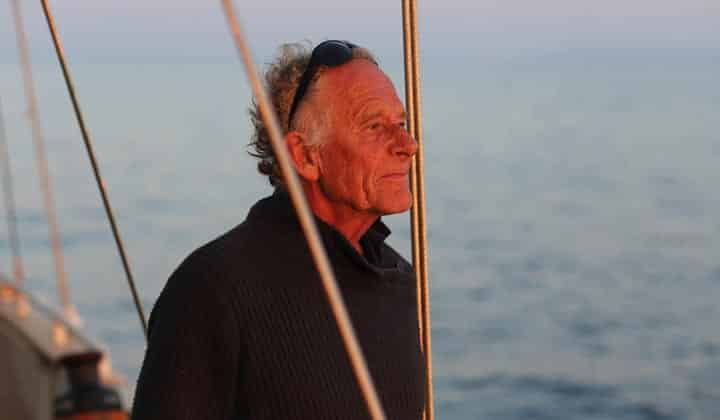 Hugues De Turckheim, Arts et Métiers engineer is passionate about fluid mechanics and innovation.  Designing TIGA windsurfing boards and managing the international competition team, his creativity has revolutionized Windsurfing. Hugues has collaborated on many innovative projects in the field of boating and industry.
He is a designer, consultant and project coordinator.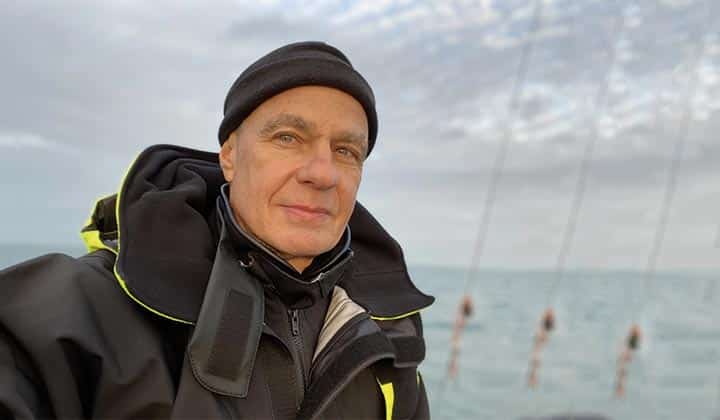 Philippe Marcovich is the owner of Sicomin, french manufacturer of Epoxy Systems and supplier of composite materials
With a great interest for fast sailing made easy as well as reducing carbon footprint, Philippe has brought his managerial  expertise and support to the ACCWing project.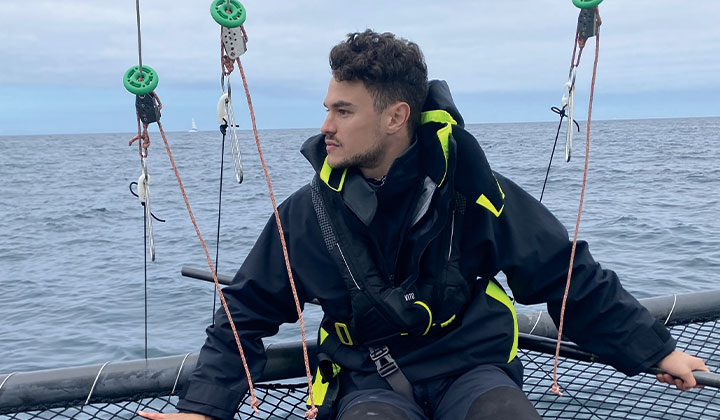 Water sports enthusiast, Sam Marcovich joined ACCWing in 2021, bringing his operational project management skills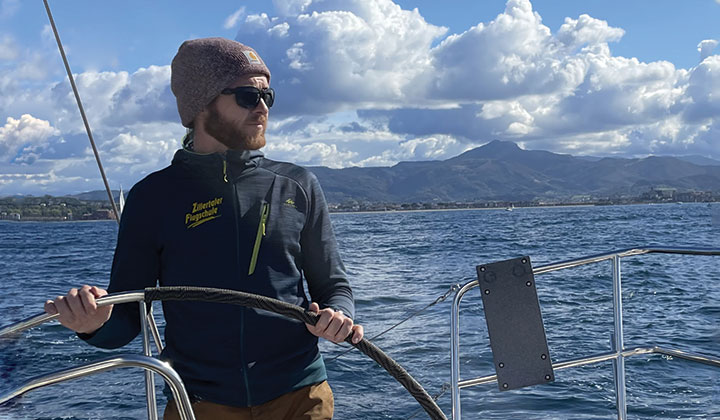 Edouard Potel, engineer in aerodynamics, enjoys sailing and parasailing. He has joined the team in 2023 to work in the design office alongside with Hugues.
Find more images and videos