At Wind for Goods 2023 in Saint Nazaire a new wing concept was displayed, entirely made of composite skin panels.
While the first 2020 ACCWING is made of sail fabric and composite battens, the new 2023 Wing is made of composite telescopic panels which use the same camber system which is the heart of the ACCWing Concept.
This composite wing is most suitable for Marine Merchant vessels providing maximum durability with the option of being stowed below deck.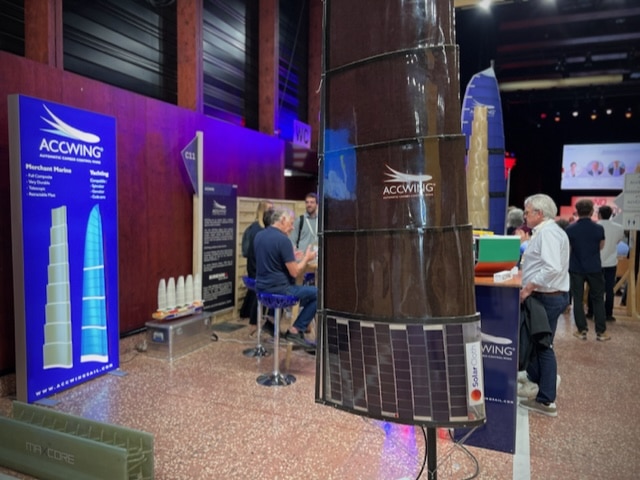 FIND MORE IMAGES AND VIDEOS